Earth Science Links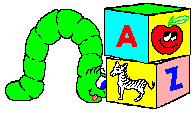 [Logo]
---
This is one of my projects for this summer. I am collecting a "few" Earth science links and resource. I hope you enjoy them.
---
Geology -- The scientific study of the origin, history, and structure of the earth.
Rock Collecting -- Let a child play in gravel and you can vacuum rock and grit for a week. Rocks are an interest to most young children. Learn more about rocks and minerals and collecting them.

"Bob's Rock Shop"is a non-commercial site designed for rock collectors and lapidary hobbyists.
---
Go Back to the "Learning Train" Link Page.
---
Please email your comments or suggestions. Thank you.
---
This page has been accessed
times since April 25, 1998.


Karen M. Potter
karen@thepotters.com
Copyright Karen M. Potter 1996
http://www.thepotters.com/ltrain.html
Learning Train
6804-E Hwy 6 South, Box 381
Houston, TX, USA 77083

Last updated: April 25, 1998
---